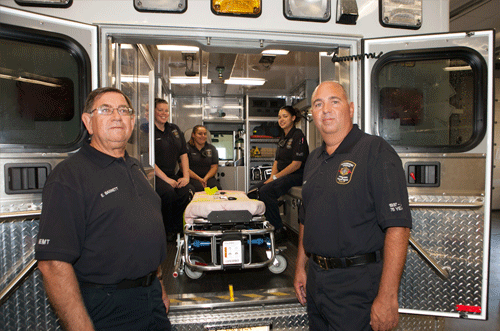 EMT
Employment Opportunity
The Woodbridge Township Ambulance & Rescue Squad, Inc. is a non-profit EMS organization that provides primary EMS services to the residents of Woodbridge proper, Iselin, Hopelawn, Fords and provides mutual aid to surrounding communities. We currently operate a fleet of 9 ambulances that respond to an average of 20 calls per day. Our daily paid staff of 8 provide EMS coverage for 3 shifts from 6am to 6pm and 1 overnight shift from 6pm to 6am.
We have over 20 years' experience with paid EMS in our department and are currently accepting applications to fill vacancies in our full-time and per-diem programs.
Full-Time
Starting pay – $32,000/year
12 hour shift
4 on / 4 off schedule – Day & Night available
Health benefits available – 80/20
Dental/ Vision care benefits available
Per-Diem
7 Days a week, also backfill PTO days, special events, power shifts
6 & 12 hour shifts available
Starting at $14.00/hr.
Requirements/Qualifications
NJ Driver's License with no more than three violation points
Completion of CEVO within the last three years
NJ Certified EMT minimum 2 years' experience
CPR
ICS-100
Contact Information
Email jobs.wtars@comcast.net and attach resume/job history.